Online shop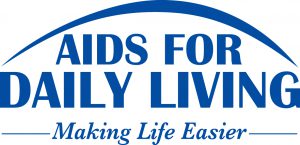 Arthritis Australia has teamed up with Aids for Daily Living to bring you a range of Arthritis Australia approved products to assist you  with daily life. These products carry the Arthritis Australia approved mark.
Specially featured products carry the mark
All products have been independently tested by a panel of experts
Products are backed by Aids for Daily Living 90-day money back guarantee.
For every purchase of these approved products, Aids for Daily Living will donate a percentage of the sale value to Arthritis Australia.
On the Aids for Daily Living website you will find items to assist you with transport and mobility, grooming, kitchen and gardening, as well as various products that provide comfort and security.
If you would like to discuss arthritis and aids with our health educators, please call the Arthritis Infoline on 1800 011 041
Sign up to
Arthritis Insights
Regular updates, news and research findings delivered to your inbox: