Prof Ilana Ackerman
| | |
| --- | --- |
| Funded by: | Arthritis South Australia |
| Recipient: | Prof Ilana Ackerman |
| Intended Department | Department of Epidemiology and Preventive Medicine-Monash University |
| Project: | Falls prevention: the missing element in osteoarthritis care |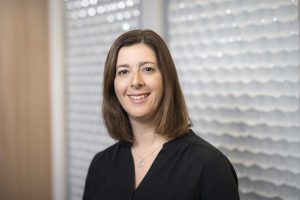 Osteoarthritis and falls both commonly affect older people. Falls are a leading cause of injury and  hospitalisation among older people. In Australia, over 111,000 people aged 65 years or over are hospitalised each year as the result of a fall. The consequences of falls can be devastating for older people and their families, and can significantly impact a person's ability to live independently. People with hip or knee osteoarthritis are thought to be at greater risk of falling given the impairments associated with these conditions such as pain, reduced muscle strength, and reduced mobility. While we have strong evidence for preventing falls in older people, little attention has been given to managing falls risk and reducing falls in people with osteoarthritis. This is called an 'evidence to practice gap'.
In designing our project, we hoped to: 1) better understand the risk factors for falls among people with osteoarthritis; 2) examine falls prevention knowledge and practices among physiotherapists who provide care to people with osteoarthritis; and 3) identify factors that make it easier or harder for people with osteoarthritis taking part in falls prevention activities. Our research involved analysing data from a large study of people with osteoarthritis, and we also surveyed 370 physiotherapists around Australia, and conducted interviews with 20 people who have hip or knee osteoarthritis.
This research has generated rich information; importantly it has given us new insights from public health, clinician and consumer perspectives. Drawing all this information together, we have developed a concise checklist for people with osteoarthritis to improve their awareness about falls. We have also developed a checklist for physiotherapists and an information pack to help them assess falls risk in people with osteoarthritis. Building on the research we have undertaken as part of our 2018 Arthritis Australia Project Grant, we are also in the process of developing online training modules for physiotherapists to improve their confidence and skills in providing falls prevention care to people with osteoarthritis.
46s

Is falls prevention the missing element in osteoarthritis care?
Sign up to
Arthritis Insights
Regular updates, news and research findings delivered to your inbox: