Ease of Use Certified products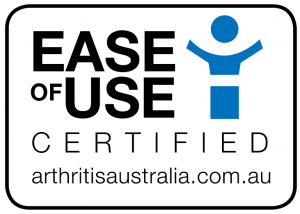 Arthritis Australia's Ease of Use Certification recognises products that make life easier for people who have arthritis and other physical limitations. The products are tested with arthritis consumers to ensure they meet your needs. Find out more about the program here.
We do not currently have any Ease of Use certified products. However, take a look at our Easy to Open certified products here.
Sign up to
Arthritis Insights
Regular updates, news and research findings delivered to your inbox: