Board and committees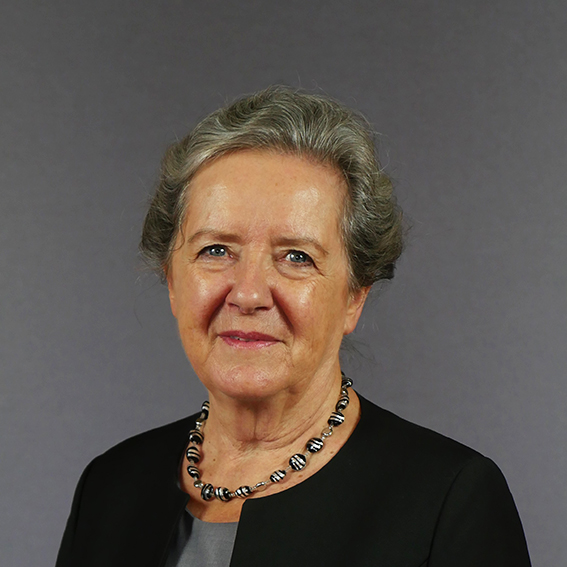 Kristine Riethmiller
Chair - BA CMC MIMC MAICD
Board Member of Arthritis Australia 2008-2011 and re-elected in 2013. Chair since 2017.
Director and Secretary of Arthritis ACT from 2006 to 2013.
Kristine is a professional management consultant who advises government, private sector and not-for-profit organisations on governance, strategy and people management. Kristine has been in private practice since 1998 and is based in Canberra.  Previously she held Senior Executive and Executive positions in Territory and Commonwealth Government agencies.  Kristine is a partner at Vu Ja De Partners, Director of KMR Consulting and sits on a number of advisory bodies as a small business or industry representative.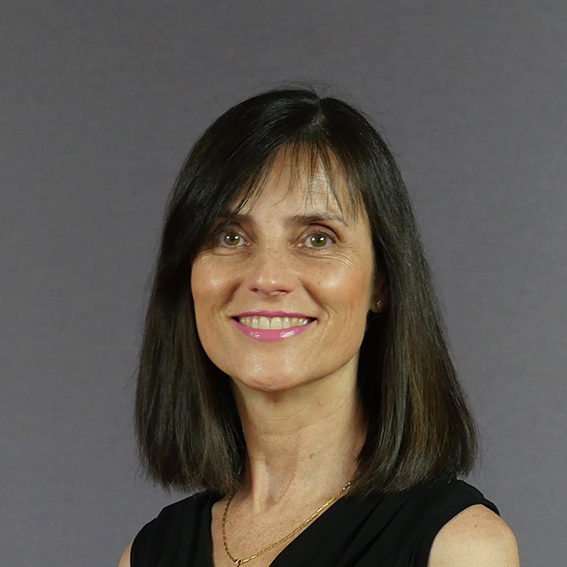 Prof Susanna Proudman
Deputy Chair - MBBS (Hons) FRACP
Arthritis Australia Board Member and Medical Director since 2014. Deputy Chair since November 2019.
Prof Proudman is also a member of Arthritis Australia's Grants Assessment Committee. Susanna is a Senior Consultant and Director of Rheumatology at the Royal Adelaide Hospital and a Professor in the Discipline of Medicine at the University of Adelaide. She is Chair of the Australian Scleroderma Interest Group.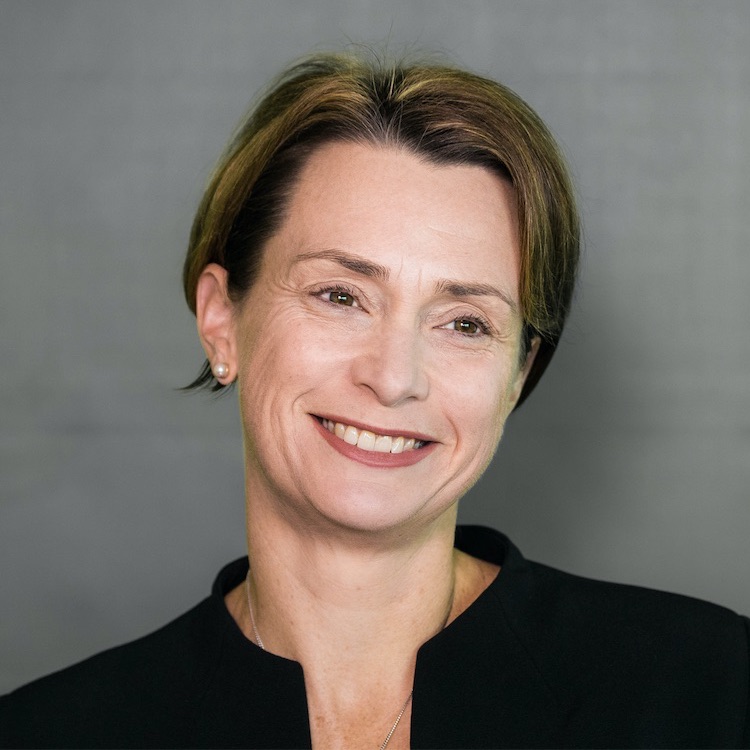 Kaylene Hubbard
Treasurer - BA, LLB, Grad Dip Comm, Registered Tax Agent, Affiliate CAANZ
Arthritis Australia Board Member and Treasurer since March 2020.
Kaylene is a Partner in the Enterprise Tax team in KPMG's GWS office. Kaylene works with corporates, including ASX listed entities, private owners, family groups and their businesses across a wide range of industries to grow, create and protect value.
Her expertise includes developing appropriate business structures and funding arrangements, capital management, mergers and acquisitions, business restructures and assisting clients in their dealings with the Australian Taxation Office.
Kaylene has a particular interest and expertise in the not-for-profit and club sector, working with a number of high profile sporting clubs and charities and assisting a number of charities in compliance, strategy and tax related requirements. Kaylene has a Bachelor of Arts, a Bachelor of Laws, a Postgraduate Diploma in Commerce, is a Registered Tax Agent and an Affiliate of the Institute of Chartered Accountants of Australia and New Zealand.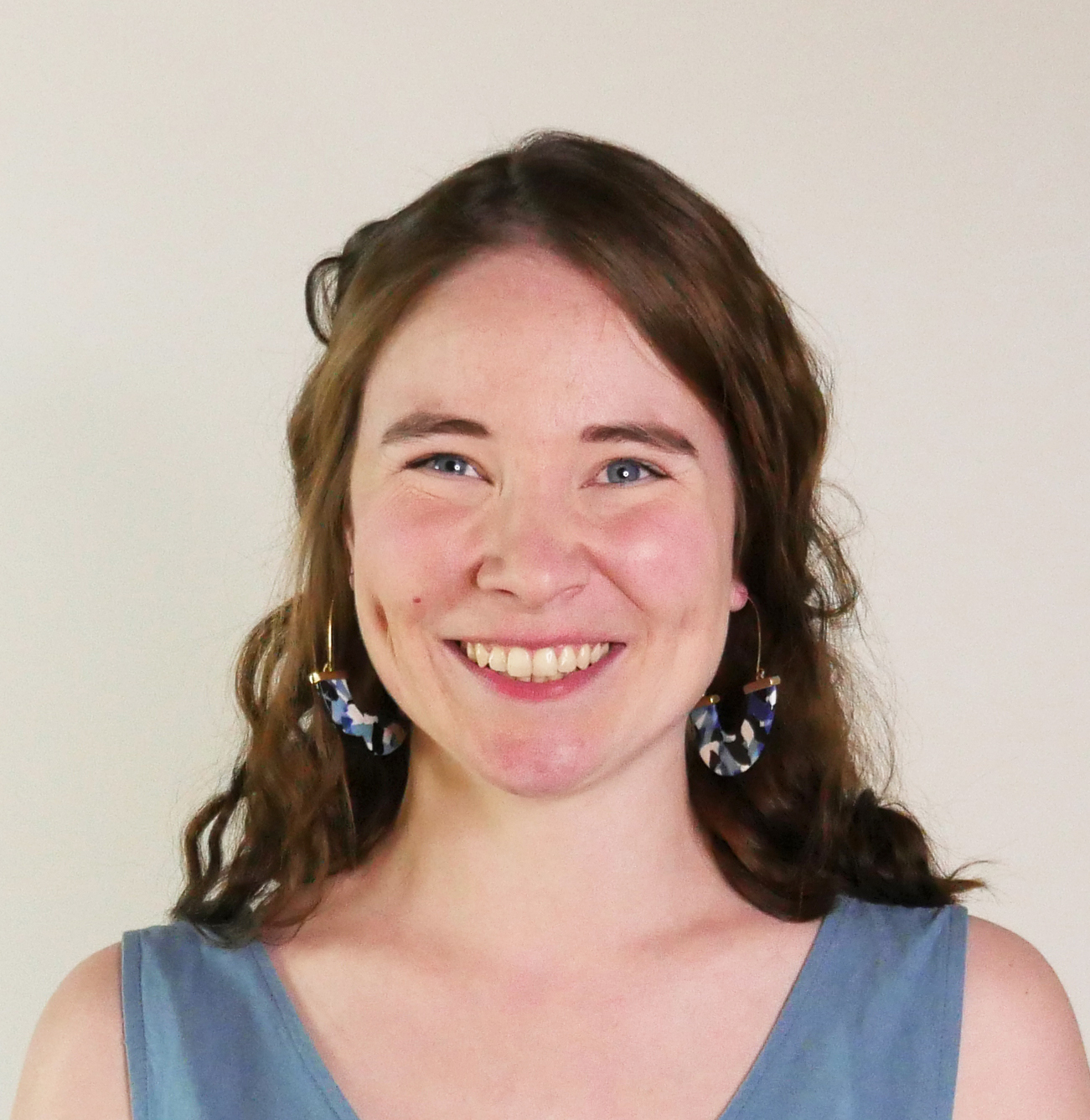 Charlotte Bachali
Consumer Director - BA & MTeach
Arthritis Australia Board Member and Consumer Director since December 2020.
Charlotte's rheumatoid arthritis began when she was seventeen years old and since then, she has seen numerous doctors and healthcare professionals, taken a variety of medications and explored many lifestyle changes and alternative approaches to improving her condition.
While she brings her personal perspective to the position of Consumer Director, she appreciates that arthritis and its associated conditions impact each person differently and she values the opportunity to advocate for all consumers.
Charlotte believes in the importance of increasing awareness and understanding of chronic illness and invisible diseases and creating systemic change to support consumers living with health challenges.
Charlotte works part-time as a primary school teacher and as a marriage celebrant.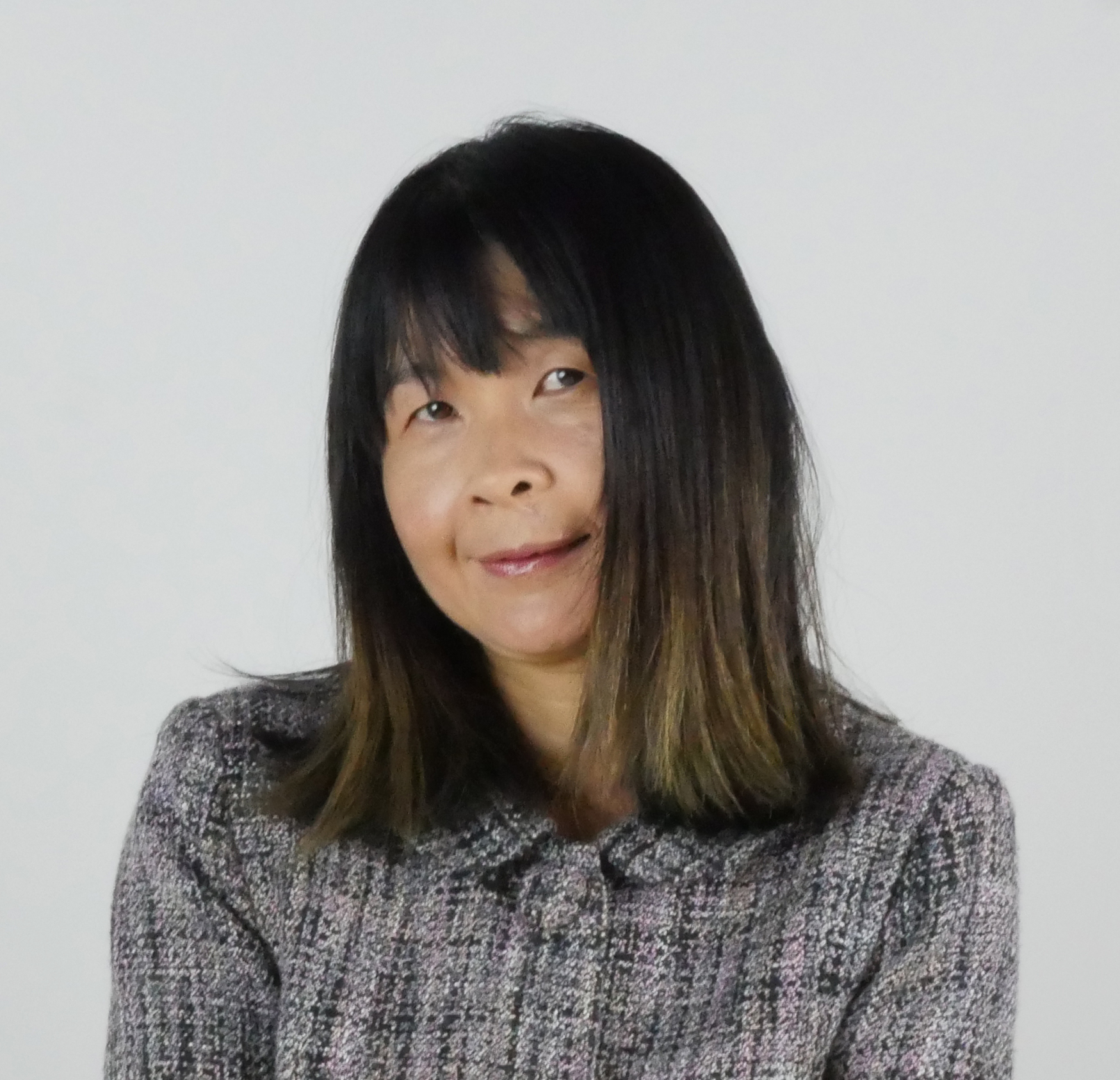 Margaret Ngoc Diep Stone
Director - LLM, BComm, LLB
Arthritis Australia Board Member, Director and member of the Governance Committee since November 2019
Margaret has more than twenty years' legal and compliance experience working in a range of Australian and international environments (UK, the Netherlands and USA) in private practice, in-house (banking and financial services), government agencies and international organizations. Margaret's qualifications include NSW Practicing Certificate, Bachelor of Law and Bachelor of Commerce, and Master of Laws.
Margaret's previous voluntary work included teaching English to migrants, Meals on Wheels and the Inner City Legal Centre. Her personal interests include travel, playing the piano and fitness training.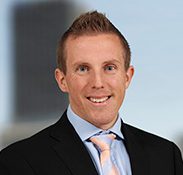 Paul Ritchie
Director - BCom, CA
Arthritis Australia Board Member, Director since May 2021 and member of the Finance and Audit Committee.
Paul is an Associate Director in Deloitte's Financial Advisory team with over 13 years' experience as a restructuring and financial advisor.
Paul advises clients and delivers on high profile and complex projects in the context of restructuring and insolvency, with expertise across a range of industries, including aviation, property/construction and financial services.
Paul has a Bachelor of Commerce, is a Member of the Institute of Chartered Accountants Australia & New Zealand, and a Member of the Australian Restructuring, Insolvency & Turnaround Association.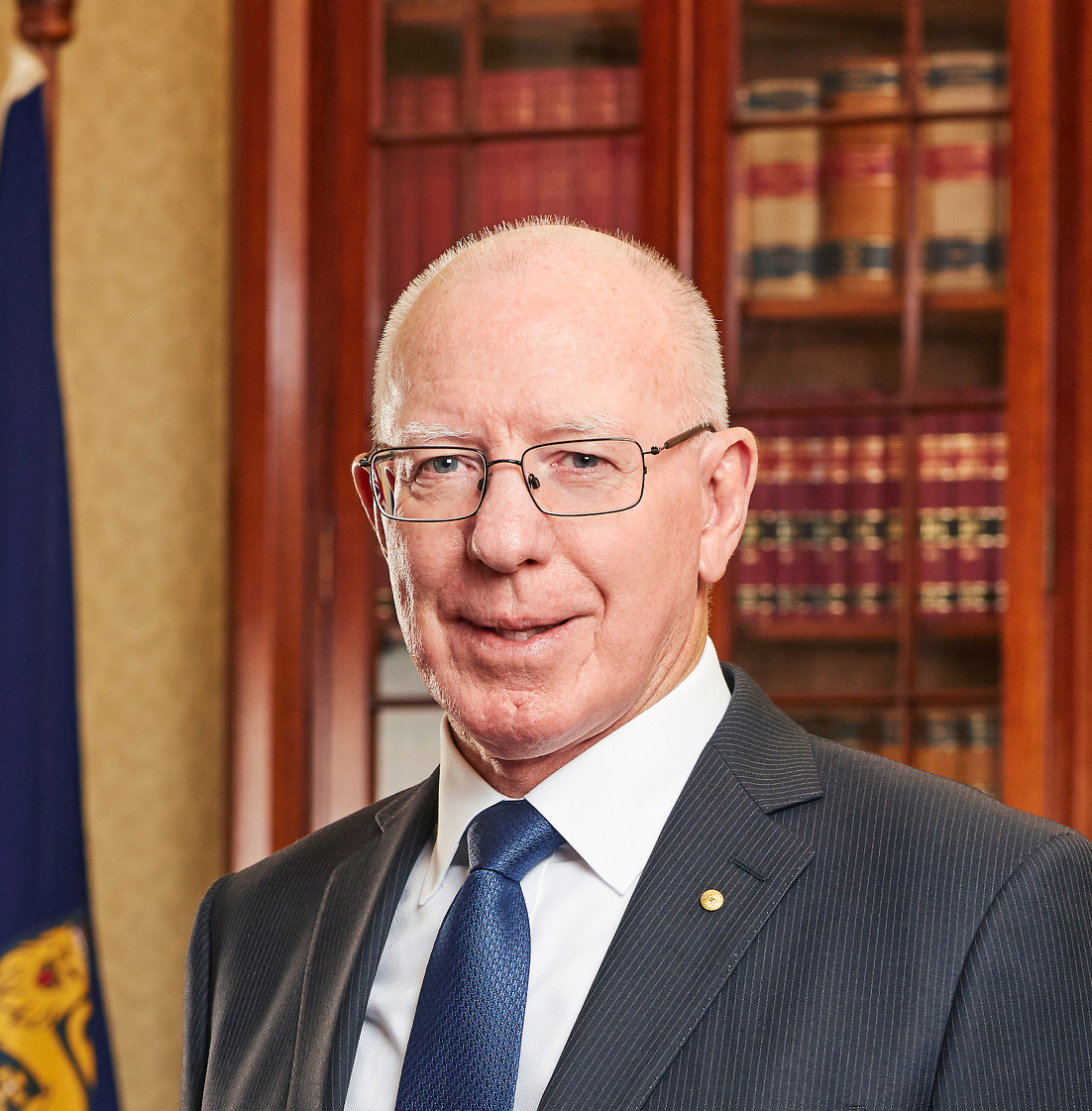 His Excellency General the Honourable David Hurley AC DSC (Retd)
Governor-General
His Excellency General the Honourable David John Hurley AC DSC (Retd) was sworn in as the Governor-General of the Commonwealth of Australia on 1 July 2019.
David Hurley joined the Australian Army in January 1972, graduating from the Royal Military College, Duntroon into the Royal Australian Infantry Corps. In a long and distinguished 42-year military career, his service culminated with his appointment as Chief of the Defence Force.
He commanded the 1st Battalion, The Royal Australian Regiment during Operation SOLACE in Somalia in 1993, receiving the Distinguished Service Cross. Following promotion to Colonel, he was appointed Chief of Staff, Headquarters 1st Division in June 1994, attending the U.S. Army War College in 1996 and 1997. He commanded the 1st Brigade from 1999-2000 in Darwin, supporting Australian-led operations in East Timor. He was appointed the inaugural Chief of Capability Development Group from 2003-2007, Chief of Joint Operations Command in October 2007, and Vice Chief of the Defence Force in July 2008. Promoted to General, he succeeded Air Chief Marshal Angus Houston as Chief of the Defence Force on 4 July 2011 until his retirement on 30 June 2014. In 2010, he was appointed a Companion of the Order of Australia for eminent service to the Australian Defence Force.
Prior to being sworn in as Governor-General, David Hurley served as the 38th Governor of New South Wales from October 2014 – May 2019.
David Hurley was born in Wollongong, New South Wales on 26 August 1953, the son of Norma and James Hurley. His father was an Illawarra steelworker and his mother worked in a grocery store. He grew up in Port Kembla and attended Port Kembla High School where he completed his Higher School Certificate in 1971. He graduated with a Bachelor of Arts and Graduate Diploma in Defence Studies from the Royal Military College, Duntroon in 1975. He is married to Linda with whom he has three children: Caitlin, Marcus and Amelia.
He was awarded an Honorary Doctorate of Letters from the University of Wollongong in 2013; a Doctor of the University, honoris causa, from the University of New South Wales in 2015; made a Fellow of the Australian Academy of Technology and Engineering in 2016; and awarded an Honorary Doctorate from Macquarie University in 2017.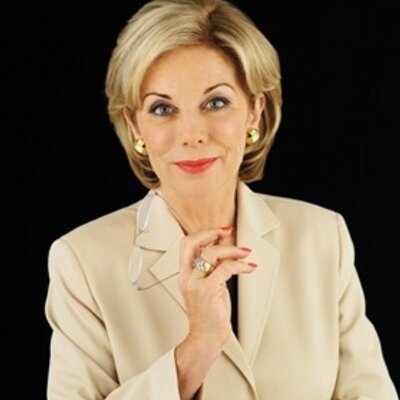 Ita Buttrose AC OBE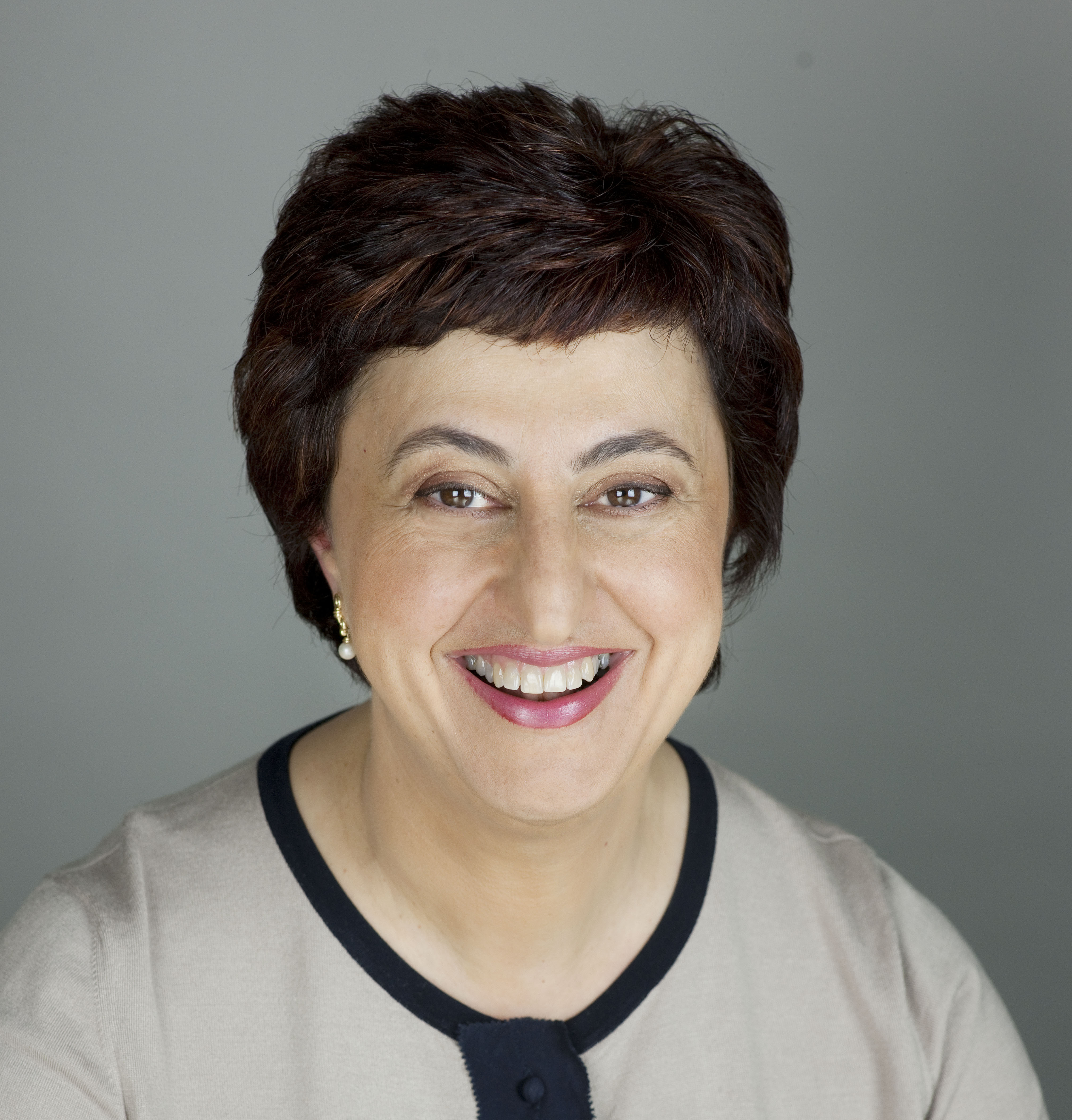 Dr Mona Marabani
MBBS (Hons) FRACP
A practising rheumatologist, Dr Mona Marabani was president of Arthritis Australia from 2006 to 2010.  Dr Marabani has previously served the Australian Rheumatology Association as vice-president and councillor, the NSW Branch as Honorary Secretary and the NSW Advanced Trainee Selection Committee as Chair. She maintains an active interest in health education, equity and advocacy.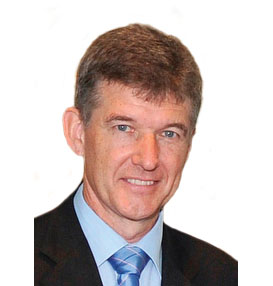 Prof Patrick McNeil
MBBS (Hons) PhD FRACP GradDipHEd
Professor Patrick McNeil served as Chair of Arthritis Australia from 2010-2014.  Patrick is currently Executive Dean of the Faculty of Medicine and Health Sciences at Macquarie University.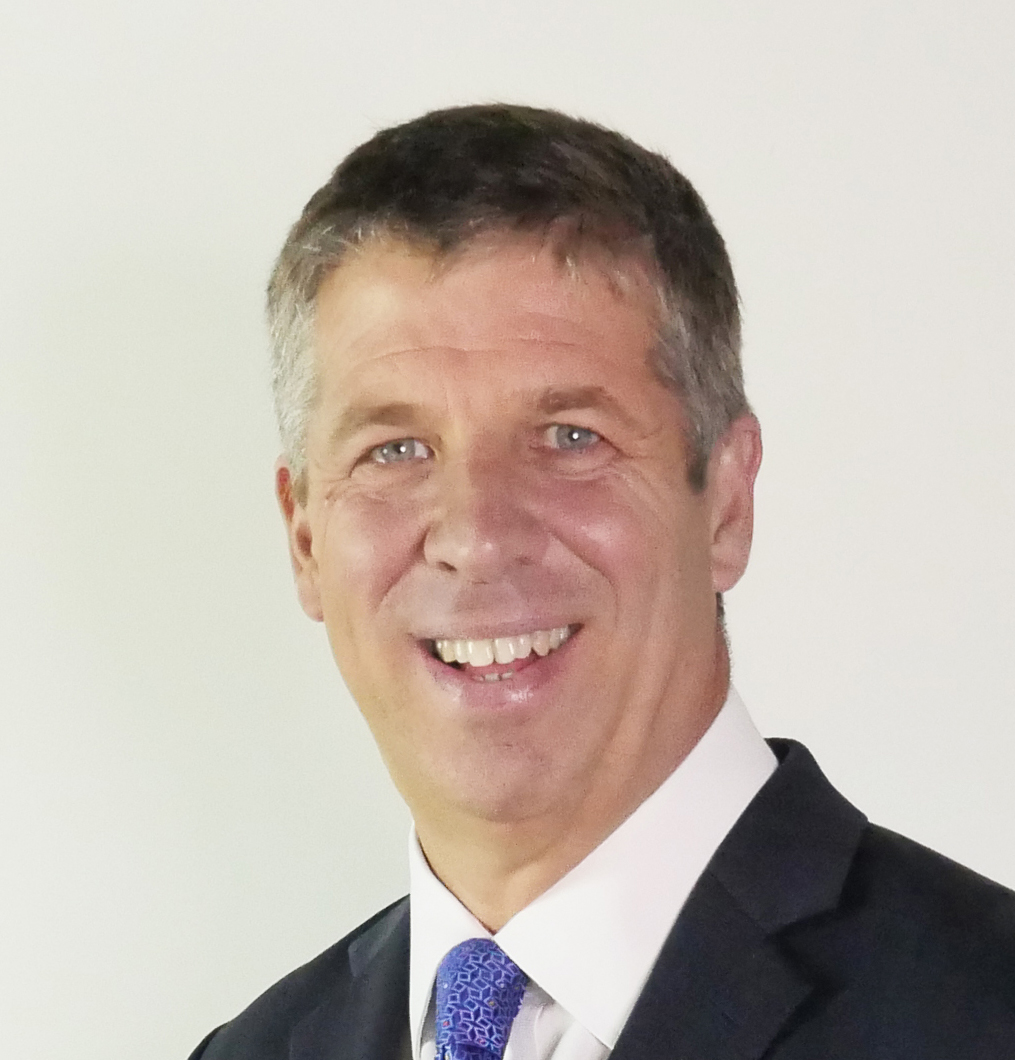 Jonathan Smithers
Chief Executive Officer
Scientific Advisory Committee
This committee provides the Arthritis Australia Board with medical expertise.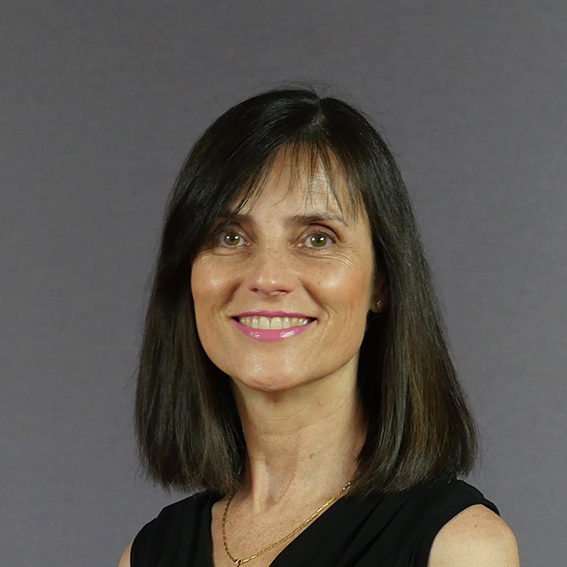 Prof Susanna Proudman - Chair
MBBS (Hons) FRACP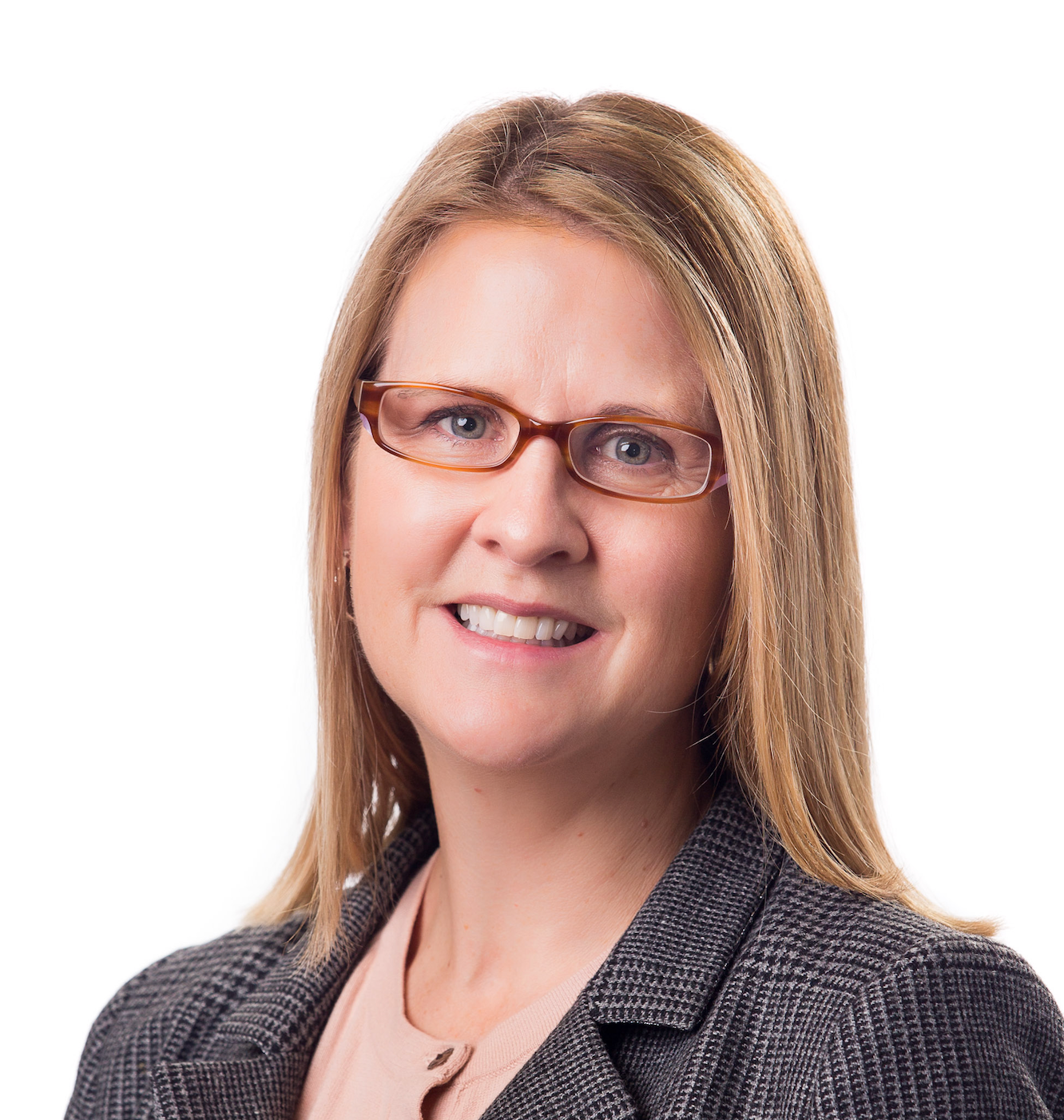 Prof Kim Bennell
Kim Bennell is an academic physiotherapist, a Redmond Barry Distinguished Professor, Dame Kate Campbell Fellow and NHMRC Investigator Fellow in the Department of Physiotherapy at the University of Melbourne. She leads the Centre for Health, Exercise and Sports Medicine. She is also a fellow of the Australian Academy of Health and Medical Sciences. Her research focuses on non-drug, non-surgical management of hip and knee osteoarthritis as well as ways to address evidence-practice gaps around uptake of pain management and lifestyle interventions by clinicians and patients. She has a special interest in telehealth interventions.
Nurse Practitioner, Rheumatology
Gold Coast University Hospital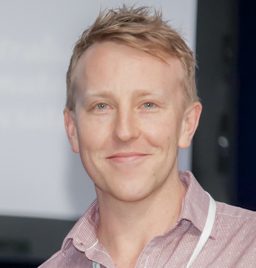 Prof Andrew Briggs
BSc(PT)Hons, PhD, FACP
Professor Briggs has combined a career of health policy and systems research; health policy/strategy; health consulting; and clinical practice. He currently works across these domains at a senior level. This unique portfolio mix provides him with skills and real-world insights into health systems strengthening from the clinical coalface through to system-level reform. The focus of Professor Briggs' research and policy work has centred on health systems strengthening, oriented around the delivery of high-value care for people with musculoskeletal health conditions and persistent pain across the lifecourse. The work aims to bridge the gap between health policy and research by working with Government and non-government partners to evaluate the development and implementation of health policy and health services relevant to musculoskeletal health.
Consultant rheumatologist
Southern Adelaide Local Health Network,
Flinders Medical Centre
Ingham Institute for Applied Medical Research,
University of New South Wales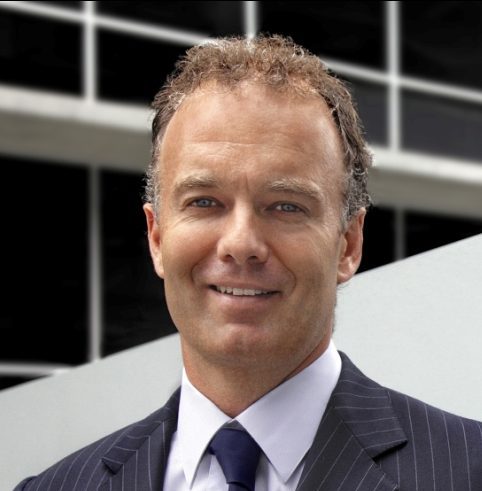 Prof David Hunter
MBBS FRACS MSc PhD
Professor Hunter is a rheumatology clinician researcher whose main research focus is clinical and translational research in osteoarthritis (OA). He is the Florance and Cope Chair of Rheumatology and Professor of Medicine at University of Sydney and Royal North Shore Hospital. He is ranked as the leading expert in the world on osteoarthritis on expertscape.com and is the section editor for UpToDate osteoarthritis. He holds a medical degree and Master of Sports Medicine from the University of New South Wales, a fellowship in Rheumatology at the Royal Australian College of Physicians and earned a Masters of Medical Science (Clinical Epidemiology) from the University of Newcastle and received his PhD from the University of Sydney in 2001. He is an editor for leading international journals in his field, has authored books on osteoarthritis and has over 500 publications in peer reviewed journals.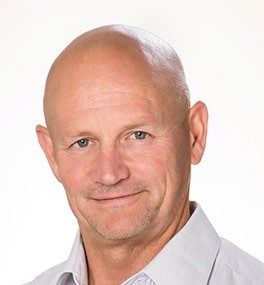 Mr David Menzies
David has over 35 years' experience across exercise science, physical activity promotion, primary health and population health initiatives. This has included roles in the clinical rehabilitation and primary care settings like the Active Script program, National Program Manager for COAG Healthy Communities Initiative, and work at individual Divisions of General Practice including the peak body General Practice Victoria. David was involved in the Australian Primary Care Collaboratives where he was engaged in supporting Divisions of General Practice midst state and national health reform processes. David is currently the Manager of Chronic Disease Programs at South Eastern Melbourne Primary Health Network which includes leading commissioning in the areas of chronic disease ,cancer screening, Out of Home Care, Immunisation, After-Hours Care and leading the Victorian Integrated Care Model on behalf of SEMPHN. David has specific experience in chronic disease self-management, behaviour change theory, Aboriginal and Torres Strait Islander Health and quality improvement methodologies. He has co-authored in the areas of resistance training for people with diabetes and chronic heart failure, exercise for older adults, telephone health coaching and person centred care. Recently David was a member of the Mitchell Institutes Self-Care Expert Working Group that produced the National Self Care Policy Blueprint.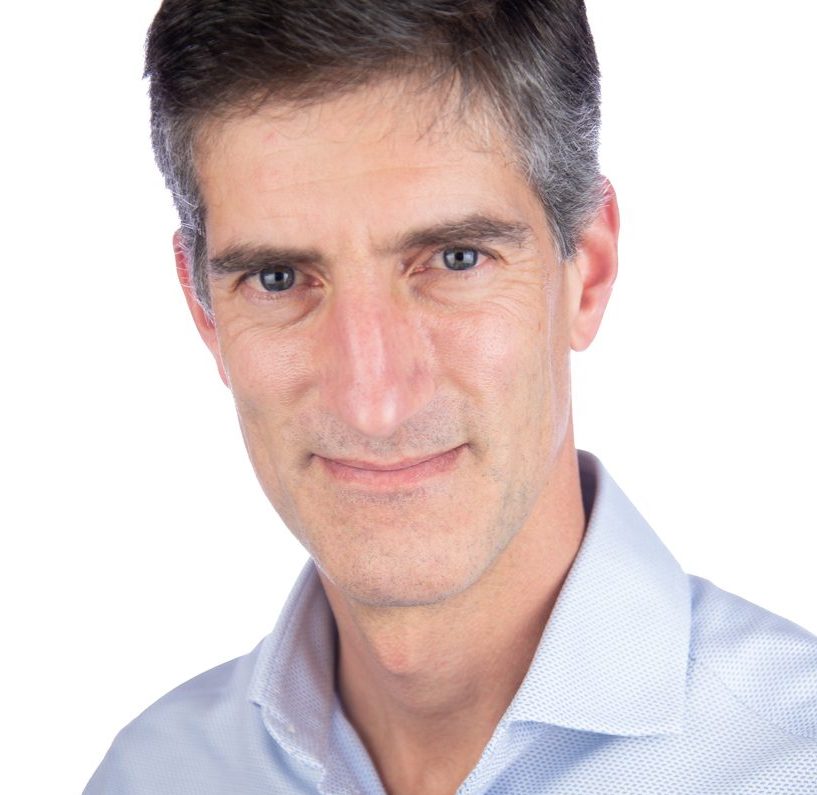 Prof Mark Morgan
BM, BCh, MA, PhD, MRCGP, FRACGP
Mark is Professor of General Practice at Bond University in the Gold Coast, Australia. After training in UK, Professor Morgan has more than 20 years' Australian experience working in rural, regional, and urban general practice. He is chair of the Royal Australian College of General Practitioners (RACGP) Expert Committee for Quality Care where he advises on healthcare policy and the development of guidelines. He was a member of the steering committee for the National Strategic Action Plan for Arthritis. He has leadership role within the National Covid-19 Clinical Evidence Taskforce, and he is a member of the National Preventative Health Strategy, Health Care Homes Implementation Advisory Group and the Australian Strategic and Technical Advisory Group on Antimicrobial Resistance (ASTAG). Professor Morgan's research has focused on systems approaches to the improving care of long-term medical conditions.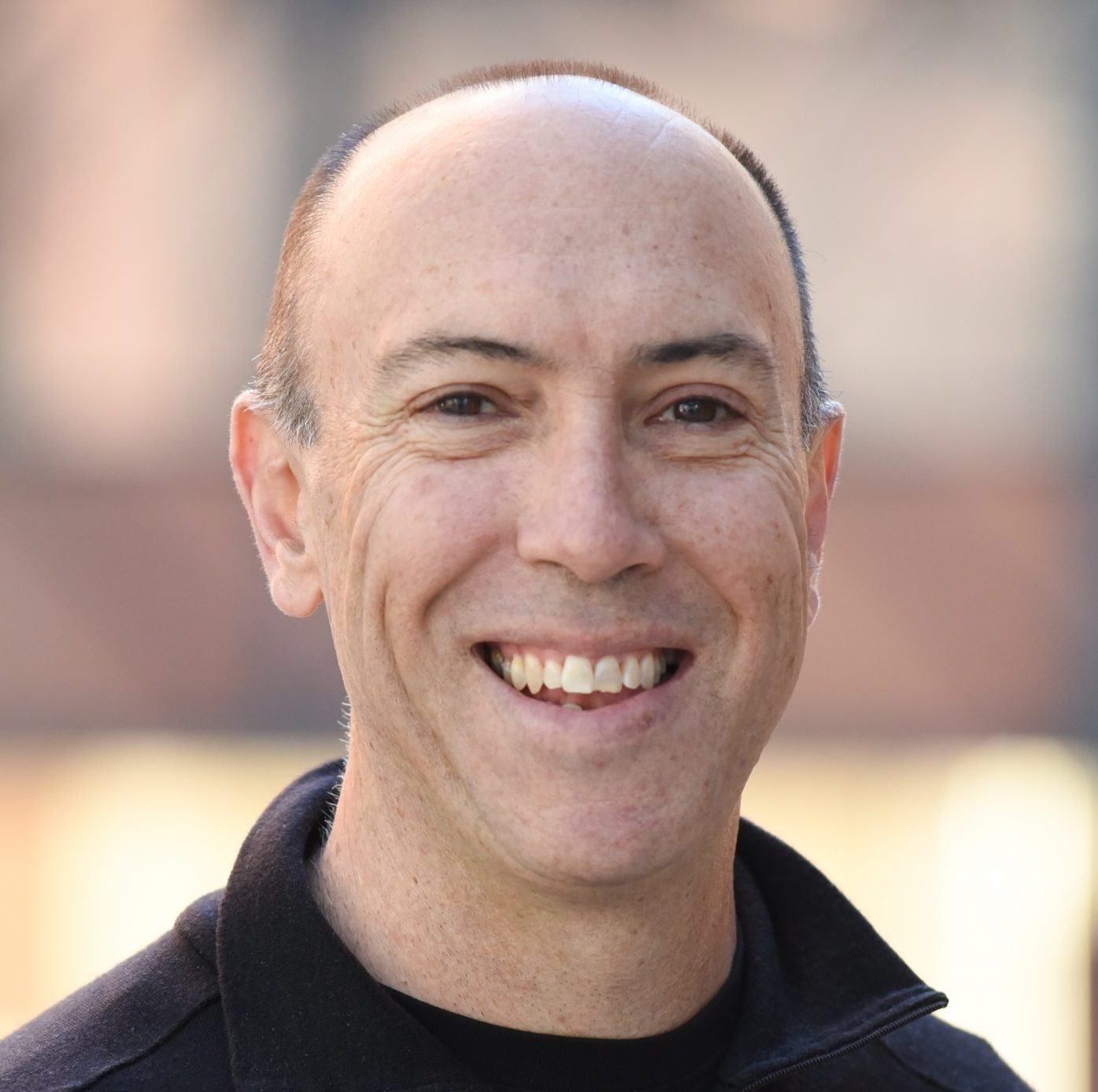 Prof Lorimer Moseley
AO DSc PhD FAAHMS FACP HonFFPMANZCA
Prof Moseley is a physiotherapist, pain scientist and educator. He is Professor of Clinical Neuroscience and Director of IIMPACT in Health at the University of South Australia. He leads the non-profit Pain Revolution, which aims to realise the bold vision that all Australians will have the skills and knowledge to prevent and overcome persistent pain. Prof Moseley has authored 350 scientific articles and six books on pain and rehabilitation. He was made an Officer of the Order of Australia for distinguished served to pain science and management, science communication and physiotherapy.
Paediatric Rheumatologist, Head of Rheumatology Unit, Dept of General Medicine, Royal Children's Hospital, Murdoch Children'd Research Institute
Director, Pain Education & Pain Management Programs, Pain Management Research Institute, The University of Sydney
Discipline Leader: Pharmacy External Relations, UniSA Clinical and Health Sciences, University of South Australia
Professor in Podiatry, Dean's Unit – School of Science and Health, Western Sydney University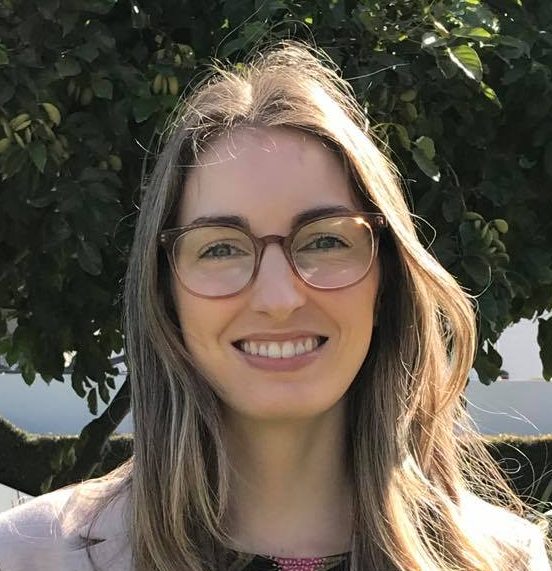 Dr Emily Webb
Emily is an Accredited Practising Dietitian (APD), and a post-doctoral researcher at the University of Newcastle and Hunter New England Population Health. Emily's research interests include nutrition therapy and weight management in arthritis, in particular osteoarthritis.
Sign up to
Arthritis Insights
Regular updates, news and research findings delivered to your inbox: