Introduction to Easy to Open & Ease of Use Programs
Products that carry the Easy to Open or Ease of Use Certification logos are products that may benefit consumers with arthritis, such as mild osteoarthritis and rheumatoid arthritis.
The Easy to Open Certification logo identifies tested and trusted packaging that is easy for consumers to open.
The Ease of Use Certification logo identifies tested and trusted products that are easy to use and interact with, in normal daily use.
The aim of these programs is to identify and independently test products to ensure manufacturers claims around accessibility are accurate. Products that carry these logos must first pass through a set scientific testing process and achieve Arthritis Australia Board approval. Full details of the testing process may be provided upon request.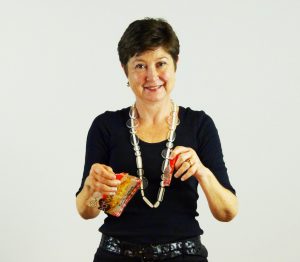 Consumer Director Wendy Favorito using the Easy To Open Certified Eatwell cereal
The products are not otherwise tested by Arthritis Australia, and Arthritis Australia does not make any representations or warranties as to the effectiveness, quality or suitability of the products.
In particular, it is noted that testing also only covers certain interactions with the product or packaging, and not the contents of the product or packaging. Arthritis Australia therefore cannot endorse the contents or any potential health benefit or nutritional claims. Consumers should consider if the product is appropriate for their personal circumstances and always consult your health professional for advice.
For Ease of Use Certified products, consumers may wish to discuss their use with an Occupational Therapist to ensure it is right for them.
Sign up to
Arthritis Insights
Regular updates, news and research findings delivered to your inbox: