Investing in accessible design
Accessibility impacts the consumer's post-purchase experience of your product and also influences their decision to repurchase a product in the future.
Common poor packaging experiences which will cause consumers to look for competitor products, include:
Products that are difficult to grip and take a long time to open
Caused pain to their hands or an injury when they need to use a tool, like knives or scissors, to try and open it
Required them to wait for someone else to open it for them. For those living by themselves, this may be a neighbour or when a family member visits
Resulted in the product being spilt or damaged
Hard-to-open packaging impacts all consumers, but some are impacted more severely, including those with a permanent (e.g. arthritis) or temporary (e.g. broken arm) disability, as well as the growing ageing population who experience decreased strength and dexterity. These poor experiences can impact their quality of life and packaging can become a barrier to achieving everyday tasks, such as being able to prepare a meal independently. Considering the needs of these groups will allow companies to meet the requirements of these rapidly growing markets.
Some companies are meeting these consumer needs and increasing their business.
The recently developed SPC ProVital™ Easy Open Certified cup, is a great example of a company understanding the struggles consumers had with the tub packaging format and then using this knowledge to re-think their design.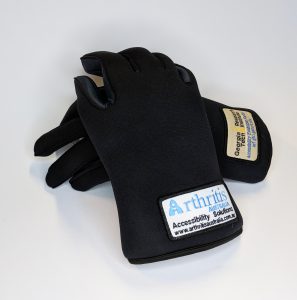 With input from Arthritis Australia, SPC identified two common elements consumers with reduced dexterity struggled with, i.e. separating the small tab from the lip of the cup and then trying to grip the smooth film tab. What some might consider a simple task presented a significant barrier, so SPC decided to resolve these two issues by firstly creating a large tab that sits over the edge of the cup, as well as providing a textured pattern to the film tab that makes it significantly easier to grip. They also addressed aspects such as visibility by making the tab a bright red colour, as well as using large fonts for best before dates, all factors that make the user experience easier. The other benefits of these improvements are that it isn't just easy-to-open for the ageing population, but the whole market place.
Who is impacted?
Consumers with arthritis or a disability
A major market affected by hard-to-use products and packaging is the 6.4 million Australians living with arthritis and/or a disability. Arthritis Australia estimates that up to one billion people have arthritis globally. Research has also shown that arthritis is one of the most common, disabling and costly chronic diseases. It affects more than three million people of all ages with more than half of those affected being of working age (Time to Move: Arthritis, 2014). Arthritis is also the number one cause of disability and particularly common among persons with multiple chronic conditions (Centre of Disease Control, 2012). 
Wendy Favorito is a busy working mother and has had arthritis since she was 6yrs old. Read her first person account of how inaccessible packaging has impacted her.
Ageing population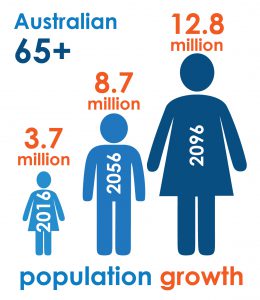 In Australia we will see a growth in our 65+ population from 3.7 million to a predicted 8.7 million in 50 years time. On a global scale UN data reveals this will result in the 60+ population more than double, from 841 million in 2013 to more than 2 billion in 2050. Our neighbours in Asia will be experiencing the majority of this growth, which will undoubtedly also impact Australia.
Ageing population wealth
The ageing Baby Boomer market holds a significant share of Australia's wealth. According to a 2014 report by McCrindle Research, Baby Boomers hold more than half of the nation's wealth. The Government's Australian Institute of Health also identified that 76% of the 65+ population own their own home. With 56% living in a private dwelling with a husband, wife or partner, while 25% lived alone in a private dwelling. Meaning the majority of this demographic is living independently in their home and needs packaging to meet their needs. Currently this is not occurring considering past research has identified that 65% of consumers have had to wait for someone to open packaging for them.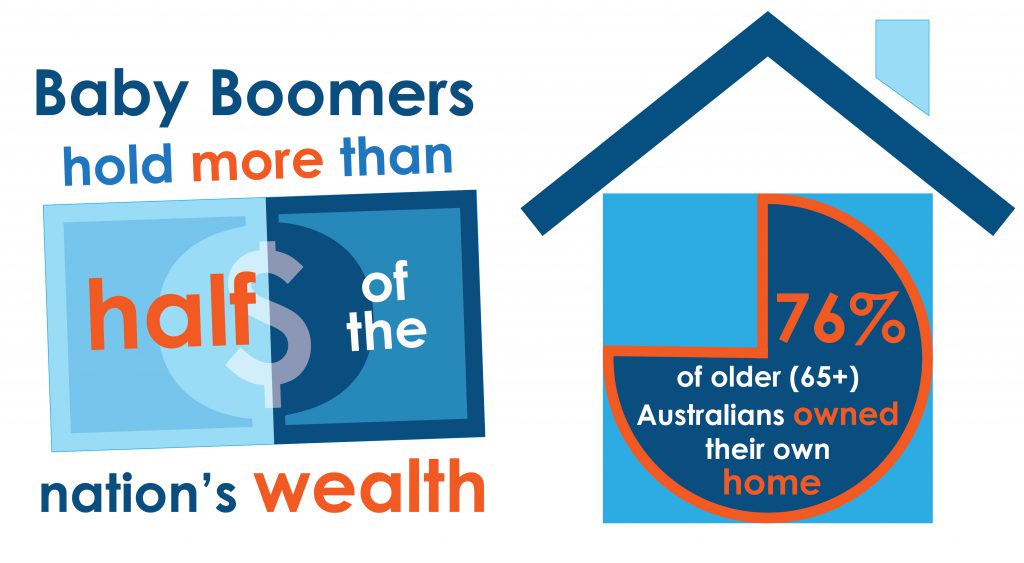 This struggle with packaging is likely to increase further, as there is an increase in functional limitations including a reduction in strength, dexterity and vision, associated with ageing. This means packaging becomes a barrier to the independence of the ageing population if their needs and abilities are not considered.
How the ageing population feel about packaging
A 2015 UK study by Dr Nicholas Ford, which explored the impact of packaging interactions on quality of life among older consumers, found that fast-moving consumer goods (FMCG) made older consumers feel powerless and vulnerable. The study also found that the daily struggle that consumers experienced with FMCGs damaged the consumers' sense of self-worth. This type of long-term negative emotional association can hardly be an experience any brand would want their packaging conveying to the marketplace.
Hard-to-open packaging and injuries
A UK report estimated that 67,000 people visit hospital casualty departments each year due to an accident involving food or drink packaging (Department of Trade and Industry, 1997). Further research revealed only 35% of all packaging accidents are reported to hospitals (Kate Browne, 2014), with many more being treated at home or by GPs. A survey conducted in Australia, New Zealand, Malaysia and Singapore revealed that 53% of consumers have suffered an injury when trying to open packaging (Catalyst Research, 2013) including deep cuts and chipped teeth.
Report: How accessible is food & drink packaging? Industry Perception VS Consumer Reality
Read more about the packaging consumers find easy and hard-to-open.
References
Australian Bureau of Statistics (2006) Household Wealth and Wealth Distribution
Australian Bureau of Statistics (2008) Population Projections 2004-2101
Australian Bureau of Statistics (2011) Life Expectancy Trends – Australia
Australian Bureau of Statistics (2012) Disability, Ageing and Carers, Australia: Summary of Findings
Australian Financial Review (2006) Marketers forget the over-50s rock and roll
Browne, Kate (2014) 'Can't open your own purchase?' Choice magazine
Catalyst Research (2013) Packaging Survey Australia, Malaysia, Singapore and New Zealand
Centre of Disease Control (2012) Prevalence of Doctor-Diagnosed Arthritis
Centre of Disease Control (2014) Arthritis-Attributed Activity Limitation – US 2010-2012
DTI (1997a) Consumer Safety Research. Domestic Accidents Related to Packaging, Vol. I. DTI, London.
DTI (1997b) Consumer Safety Research. Domestic Accidents Related to Packaging
Kearney, A.T (2012) 'What Do Mature Consumers Want?'
MeadWestvaco Corporation (2013) 'Packaging Matters' data
United Nations Department of Economic and Social Affairs Population Division (2013) 'World Population Ageing 2013'
Sign up to
Arthritis Insights
Regular updates, news and research findings delivered to your inbox: