Fundraise
Start fundraising for Arthritis Australia. There are two online partner sites to help you with your fundraising project, Everyday Hero and GoFundraise. Choose either and set up your own fundraising pages in just minutes!
Both of these fundraising sites make it easy to raise funds by allowing you to set up your own webpage for free. They take care of all the paper work and automatically issue tax receipts to everyone who makes a donation. This means you can spend your time focusing on your event versus administration.
Why support Arthritis Australia through fundraising?
Online fundraising helps Arthritis Australia to significantly reduce our administration costs. This means the funds raised by you and your supporters go directly to helping us improve the quality of life for people with arthritis.
Start fundraising now with GoFundraise: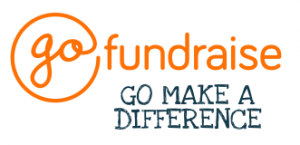 Start fundraising now with Everyday Hero:

We encourage all our fundraisers to tell the world why they are fundraising for Arthritis Australia; this allows people to connect with your story and encourages them to support you on your fundraising journey.
Sign up to
Arthritis Insights
Regular updates, news and research findings delivered to your inbox: