Fast facts
What does arthritis look like in Australia?  We've put some infographics together to help show just how huge of an impact arthritis is: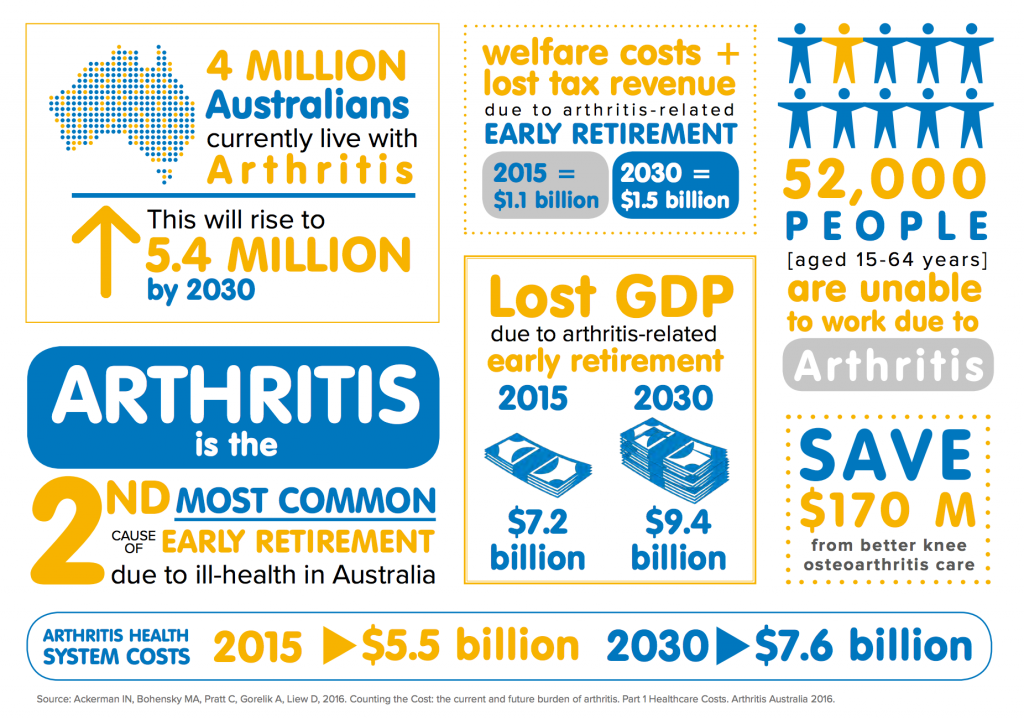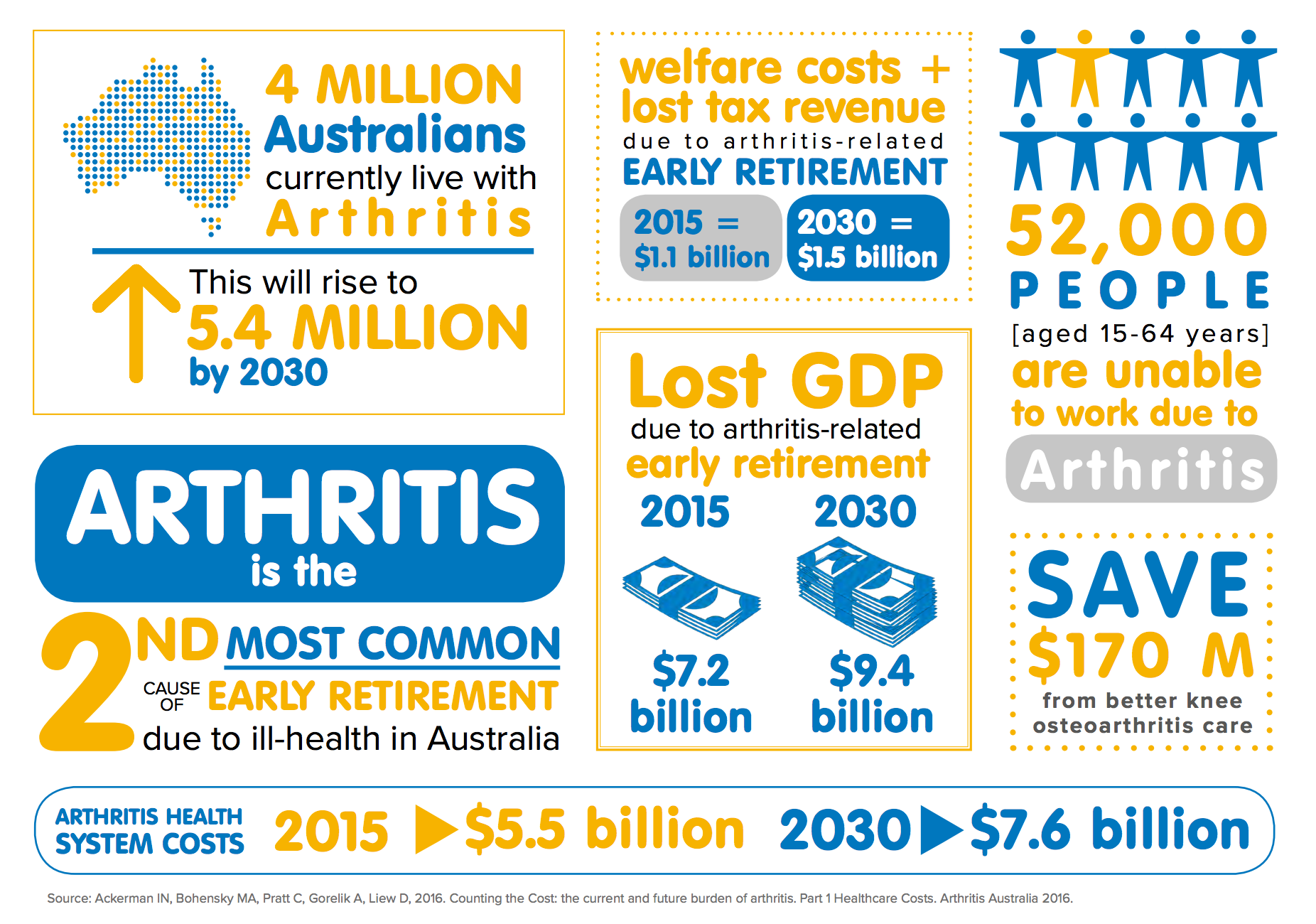 Just want one?

3.9 million Australians have arthritis. That's 1 in 6 people.
By 2030, it is projected there will be 5.4 million Australians with arthritis.
Around 2 million people with arthritis are of working age (15-64 years)
Arthritis cost the health system $5.5 billion in 2015. This will rise to $7.6 billion by 2030.
Arthritis accounts for 8% of the total burden of disease and injury in Australia
Children get arthritis too
Arthritis is the leading cause of chronic pain and the second most common cause of disability and early retirement due to ill health in Australia.
52,000 people (aged 15-64 years) unable to work due to arthritis
Extra welfare costs and lost tax revenue due to early retirement due to arthritis cost $1.1 billion in 2015
There are more than 100 different types of arthritis
Most forms of arthritis are thought to be auto-immune conditions, where the body's immune system attacks its own joint tissues
Osteoarthritis, rheumatoid arthritis and gout are the most common forms of arthritis
We do know you've got to move it or lose it; rest can make pain and other symptoms much worse.
Sources:
1, 2: Ackerman IN, Bohensky MA, Pratt C, Gorelik A, Liew D, 2016. Counting the Cost: the current and future burden of arthritis. Part 1 Healthcare Costs. Arthritis Australia 2016. 3: Australian Institute of Health and Welfare 2009. Chronic disease and participation in work. Cat. No. PHE 109. Canberra: AIHW. 4: Refer Arthritis Australia's website / Reports: Painful realities – The economic impact of arthritis in Australia, 2007 (Report by Access Economics Pty Ltd for Arthritis Australia, 31 July 2007).

Sign up to
Arthritis Insights
Regular updates, news and research findings delivered to your inbox: