PIDA Accessible Packaging Design Special Award 2022 – Winner
PIDA Accessible Packaging Design Special Award Winner announcement
Arthritis Australia's Accessible Design Division is proud to support the PIDA Accessible & Inclusive Packaging Design Special Award. The winners for 2022 were:
Bronze – Nestlé Purina Australia for its packaging of Nestlé Purina Total Care (Pet Accessories)
Silver – Caps & Closures for its EzyGrip Cap.
Gold – Glaxosmithkline (GSK) for its new integrated closure for Voltaren Osteo Gel 12 Hourly.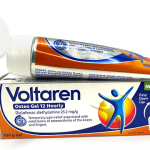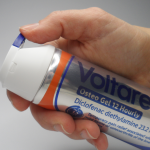 The Voltaren Osteo Gel 12 Hourly packaging's tamper evidence and cap can be opened in one simple action and can use larger motor movements like the palm of your hand or edge of a desk to complete the action. Combined with a low opening force, arthritis consumers found it easy and intuitive to use during testing*.
The built-in tamper evidence removes the need for internal foil seals which is common in this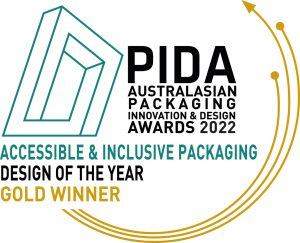 packaging format and generally requires a high level of fine motor movements.
It's fantastic to see these innovative accessible designs in the marketplace.
You can read more about this product here.
*The Voltaren Osteo Gel 12 Hourly* 150g and 100g packaging passed our arthritis consumer testing to become Easy to Open Certified (licensed accreditation) in 2021. Find out more here. 
Sign up to
Arthritis Insights
Regular updates, news and research findings delivered to your inbox: