PIDA Accessible Packaging Design Special Award 2019 – Winner
PIDA Accessible Packaging Design Special Award Winner announcement 
The inaugural winner of PIDA Accessible Packaging Design Special Award 2019 was announced on 30 April and we are excited to reveal the SPC ProVital Fruit in Jelly Range as the GOLD winner!
The innovative product was specifically designed to improve the ability of hospital patients and aged care residents to easily open and enjoy the portion-controlled ProVital Fruit in Jelly product.
Read more about the SPC product and other winners here.
---
Inaugural PIDA Accessible Packaging Design Special Award launch announcement
To recognise industry for innovation in packaging accessibility, we are proud to announce the inaugural PIDA Accessible Packaging Design Special Award for 2019.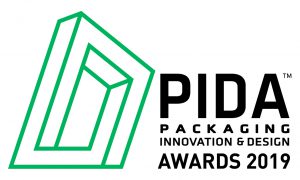 Arthritis Australia's CEO Andrew Mills shared his insights into the importance of the award, "consumers living with arthritis have often described to me what the many different impacts of this chronic condition are, but interestingly, hard-to-open packaging is one of the things that makes them feel disempowered. The experience of struggling with difficult-to-open packaging can be physically painful and emotionally draining to them, especially when trying to open the daily staples, such as milk, jam jars or yogurt tubs. Accessible packaging is vital to providing consumers with independence, who should be able to prepare meals for their families without a battle with packaging. We want to recognise those manufactures and brand owners who go above and beyond with their packaging designs and who are improving lives through improved accessibility."
The award is brought to you in partnership with Arthritis New Zealand, as we know consumers in both countries face many of the same struggles with packaging. Arthritis New Zealand CEO Philip Kearney said "Arthritis New Zealand wants to take constructive steps to encourage industry to make accessibility of packaging a must have and this has led us to co-sponsor the award. Arthritis New Zealand will be actively promoting good packaging design to the 670,000 people with arthritis in New Zealand".
Companies interested in nominating their products for the award can click here to find out more.
Companies should also refer to our Food Packaging Accessibility Guidelines, to download a copy visit our websites Guidelines and Research section.
Sign up to
Arthritis Insights
Regular updates, news and research findings delivered to your inbox: