Newly launched website, specifically for people with RA!
Head over to MyRA.org.au to get tailored information, designed to help you seize control of your condition
Check it out
What you need to know  about COVID-19
Our new COVID-19 section has the latest information about the outbreak and its effect on our arthritis community.
Get reliable info
NEW information sheets in multicultural languages
We now have arthritis information in 15 different languages!
See them all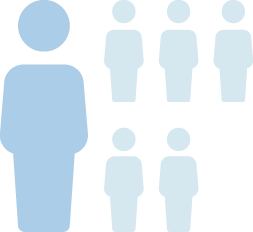 1 in 6 Australians has arthritis.
That's 3.9 million people.
Arthritis Australia is dedicated to improving quality-of-life for the millions of Australians living with arthritis through education, programs and advocacy. We also fund world-class research to increase our knowledge of arthritis and find better ways to prevent, treat and hopefully cure the condition in its many forms.
Sign up to get our Arthritis Insights newsletter
You are not alone on your arthritis journey, and we are ready to help you to live well with your arthritis!
Sign up today to:
Receive the latest on arthritis in your inbox
Get tips for daily living with arthritis
Learn new ways to manage your symptoms
Sign up to
Arthritis Insights
Regular updates, news and research findings delivered to your inbox: